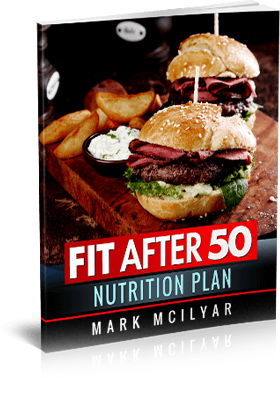 Over the next 12-weeks of Fit After 50, you're going to take your body and performance to the next level. And with the help of this 12-week nutrition plan alongside it, you'll achieve a body you likely never dreamed possible at your age.
This helpful guide takes all the guesswork out of the kitchen… and helps you get lean, recharge your energy levels, boost T and so much more. Plus, when you eat the scientifically proven "feature foods" clearly listed inside, you'll unlock new levels of health.
Just make this nutrition plan your new go-to and you'll look and feel like "you 2.0".