But…
If you're a guy over 40 and feel trapped in a body that's morphed into something you just don't recognize anymore…
I have truth bomb to drop on you…
You're not alone.
Now, guys usually don't talk about this stuff. You won't hear it in the locker room, on the golf course, or at poker night.
But the cold, hard facts are that most 'midlife men' are completely shocked at how their body has changed over the year's right before their eyes.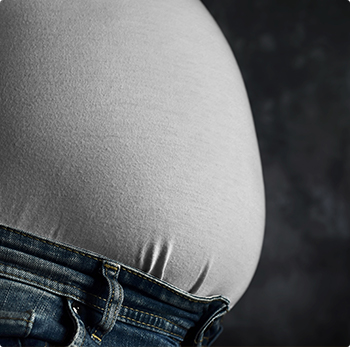 I know because I was one of them!
When I was younger, I'd look at those 'older guys' whose stomach was so big they literally had no waist… you couldn't tell where their pecs ended and their pelvis began. And their pants would sit right below their inflated belly.
Next minute, that's exactly how I looked.
And I didn't like it one bit.
I would practically bang my head against the wall wondering what I was doing wrong. I was still pretty active and thought I was eating healthy, but I had a gut that I just couldn't get rid of no matter what.
I would find out years later, I was actually being set up to fail. It wasn't my fault, I was just following advice that really wasn't meant for a guy my age.
More about that in a minute…
Unfortunately, it's quite common… Even worse, it's like a dirty little secret that everyone knows, but nobody says out loud.
I see it all the time. Guys who were once the 'big man on campus' back in the day, are now just… 'big'.
They're NOT comfortable with how they look or feel.
They're NOT ready to let their manhood and 'mojo' slip through their fingers.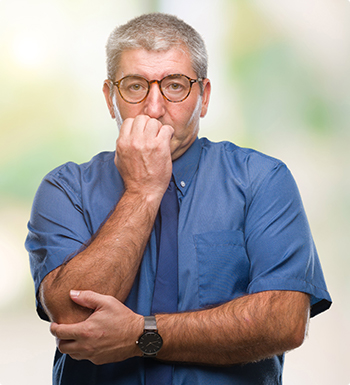 They're NOT willing to throw in the towel.
What they are is stuck between a rock and a hard place.
But they still have gusto… they're prepared to fight tooth and nail to maintain their confidence from the boardroom to the bedroom and everyplace in between.
Maybe you're even one of them?
However, something is standing in the way: Their body.
Heck, they don't even wanna take their shirt off at the beach. They'd rather sweat their butts off in the hot sun rather than expose the inflated spare tire and flabby chest that's hidden underneath.
Can you relate?
Don't worry. It happens to the best of us. Gravity kicks in. Metabolism slows down. T-levels nosedive.
It's just part of normal male aging, right?
WRONG!
It doesn't have to be that way.
You're about to discover a revolutionary method to shred the fat and get solid muscle, FAST, regardless of your age or fitness level.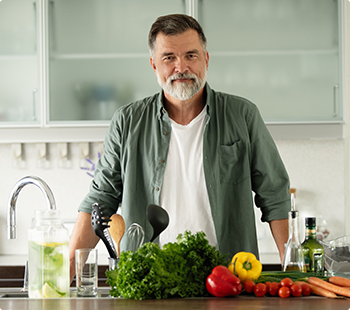 No kidding!
Even more surprising, you can still enjoy some of your food favorites.
This little-known method that's got the fitness world in a tailspin has nothing to do with cutting carbs or skipping meals… no high intensity cardio workouts… and no heavy lifting at the gym.
I don't know about you, but who has the time for that stuff anyway?
What I'm about to reveal has not only worked for thousands of guys all over the globe, I promise it's also much easier… safer… and faster than other work out plans you may have tried before.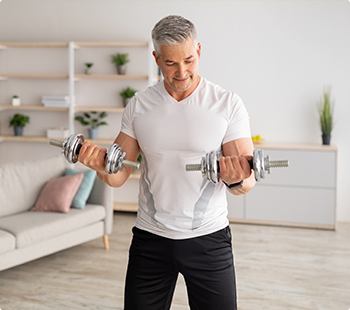 It even uses age to your advantage.
But there's more…
You can get these amazing, but VERY REAL results without ever leaving your house!
Because when you have the RIGHT technique and the RIGHT attitude, you can get results from practically anywhere.
You see, what makes this breakthrough body sculpting plan so extraordinarily, is that it's specifically designed for men over 40 and requires no expensive gym membership or bulky nautilus equipment.
All that's needed is your body, the determination to create change, and about 30 minutes a day.
Since this unique method is done from the comfort of your home, you can easily fit it into your daily schedule… no matter how crazy it may be...
Mornings, mid-days, nights… whatever works for you… YOU call the shots.
And that's how it should be when it comes to your body and health.
You can even watch your favorite sporting events or stream the latest movies while doing it. Making getting into your optimal 'fat burning zone' both flexible AND fun.
This targeted trim down technique engineered exclusively for men 40+ is the KEY to real, sustainable results…because the difference is in the design!
Sounds good so far?
I'll break it all down for you shortly.
But before I get into the nitty gritty…
And you don't have to fall for it!
But don't blame yourself… you've been deliverabelty kept in the dark about this ONE special fitness method…
'Big Pharma', weight loss companies, and gyms trick you into believing after a certain age you need THEM to feel like a real man again…
That's a big fat lie.
To make matters worse… a lot of well-intentioned men who try to get in shape on their own… or hire young personal trainers for help… end up doing more harm than good.
The truth is…
Most traditional workouts are NOT built for guys our age.
… They Accelerate Aging.

Injure Your Body.


And Trash Your T-Levels!
More on that in a minute…
First— here's a little backstory...
See, I wasn't always the "ripped grandpa" people call me now…
Not too long ago, I was overweight, could definitely 'pinch more than an inch' at my waist, and was getting winded doing simple things like going up the stairs in my house.
But the scariest thing was when my doctor told me that if I didn't get serious enough to make a change I was basically playing Russian roulette with my life…
I'll never forget the day. I went in for my annual checkout.. Pretty routine (or so I thought). And left feeling like I just got gut punched.
I was sitting on the exam table, in that flimsy paper gown. And my doctor that I've known for years – the nicest guy… we both like Bass fishing and would go on his boat sometimes – walked in the room with a look on his face that could stop traffic.
I said, "Hey doc, what's going on?"
He replied, "You put on more weight since I last saw you. And your cholesterol levels are headed for trouble. If you don't start doing something about it now, you basically have one foot in the grave!"
That was enough to scare the bejeebers out of me.
At the time I was working as an engineer. I got so wrapped up in work… and kept taking on more and more responsibility from my boss… I had less time than ever to exercise… and ate most of my crappy 'fast food' meals driving to and from work.
I got to a place where I put my body and health on the backburner (maybe you've been there)…
My muscles got soft, my stomach got big, and my energy level nosedived.
And realized my body wasn't looking or performing like it used to…
Even worse, I was waking up in the morning like I got hit by a bus. My back was sore, knees were throbbing, even my feet hurt!